We Know Real Estate.
Request our complete guides, free! You'll receive top down picture of nearly everything you need to consider as a real estate buyer or seller in any market. Get more informed by requesting our guides below!
Learn more about
Top 10 things you need to know before selling your home, including tips for low cost improvements for a better selling price Discover how you know when it is right to make that repair, and knowing when and how to invest in your house A complete step by step breakdown of real world facts VS real estate reality TV shows, comparing and contrasting the differences The Seven Steps to Owning a Home, and how to maximize the success of your transaction every step of the way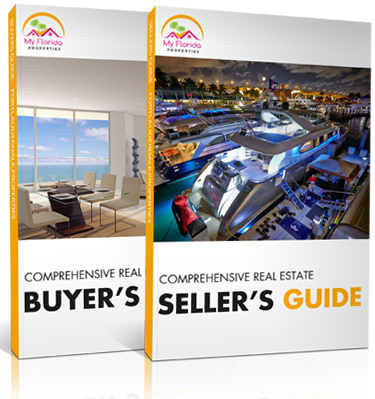 Download the guides below or ask a question and we'll answer promptly!
Contact Our Team
SEE WHAT OTHERS ARE SAYING
Seriously...THE BEST!
My Experience with the team at My Florida Properties has been beyond exceptional. Responsive, accommodating and simply awesome!
Noah Fitzgerald
,
Ft. Lauderdale, FL
Loved his dedication to detail
What can I say? Michael was absolutely the best.
It was a seamless transaction and I can't thank him enough for making our first transaction very comfortable and smooth during the entire process.
I definitely recommend them to anyone looking to buy or sell some Florida area real estate.
Lucy Ann Nelson
,
Florida
Two thumbs up! Had a great experience!
I'm very happy with how my transaction turned out. Michael and the rest of the team have been wonderful to work with.
I was stressed that the whole thing would be a difficult and drawn out process but it couldn't have been easier. Closed in 30 days and moved in easily!
Knowledgeable and courteous
I'd like to say a big thank you to Michael and the rest of the team. Our purchase of a condo couldn't have been a better experience. Mike was on top of things!
But don't just take my word for it, visit their office and see for yourself. 🙂